Looks a little creepy, isn't it? Hubby almost stepped on it the other night. It was crawling that was why he noticed it. And the curious george that he is, he hurried inside to get a ziploc so he can capture and disect it! No, he did not kill the poor creature, he only put it in a clear plastic so he can take a closer look at it :).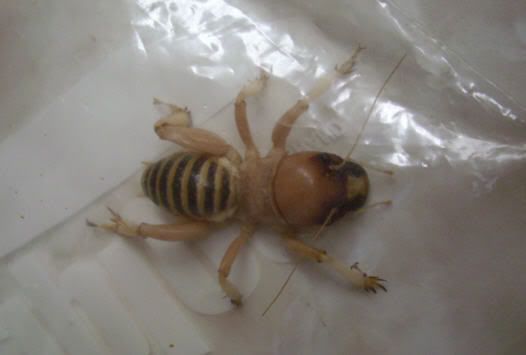 And this is how its belly looks like...
So, do you know its name?